Ready to build your dream team?
We offer leadership development that equips executives with the confidence and authority to navigate the increasing challenges and complexities facing businesses. We create high-performance leadership skills training solutions based on Christian leadership principles, that drive behavioral and organizational revolution. Solutions are tailor-made to fit your organizations unique strategic challenges, cultures and people. We advocate a learning approach that is action based and performance focused. Our experience and expertise in human resources, marketing, recruiting, and brand strategy helps us prepare leaders who can build and secure competition.
We understand that the long-term success of any company is largely dependent on its leadership team. They're the glue that holds an organization together. That' why its development is a critical investment in the continued growth and stability of any establishment.With over 16 years partnering with leaders helping them to improve their company culture and nurture their team, we can support you to achieve the impact you need at individual, team and managerial levels. We train strong leaders and change makers that can set goals, inspire others, and create positive and meaningful influence in organizations.
With us, you will partake in a thought-provoking and intense journey toward becoming a transformational leader. You will discover your leadership strengths and learn new strategies and techniques for motivating employees, inspiring people and driving change. You'll emerge fortified, confident, and propelled to transform your organization's culture, drive innovation, and completely improve your bottom line. The outcome is a more resilient, collaborative and committed organization. This is why you should partner with us.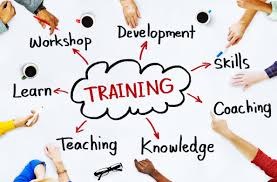 EMPLOY Framework ®
SIGNATURE SYSTEM
The ​EMPLOY Framework​ is comprised of 3 elements: 
 1. Evaluate & Match​: A signature evaluation method aimed at helping businesses assess & gain clarity on their staffing situations and the type of hire/s needed. This serves as the foundational piece for turning overwhelm into a plan. 
 2. Plan & Locate​: Ky then provides the "how-tos" of hiring by helping her clients create plans to optimize current hiring and on-boarding processes, while locating the perfect candidates to join their teams. 
 3. Onboard & Yield​: Finally, Ky provides implementation support with on-going education on successful techniques for successful on-boarding, strong team culture and development of employee leadership. Within a community of other growing businesses, Ky assists in the maturation of her clients' businesses with tangible plans and her network of candidates for further employment needs.
What do our clients think?
We are still working with Ky to nail this in the park. Our company name is MiCo2 and the 2 means you 2 Ky. We really appreciate your support, advice and much more. From the beginning you have provided nothing but awesome feedback. We are looking forward to continuously working with you to grow our business. Ky is Awesome - Towana J.